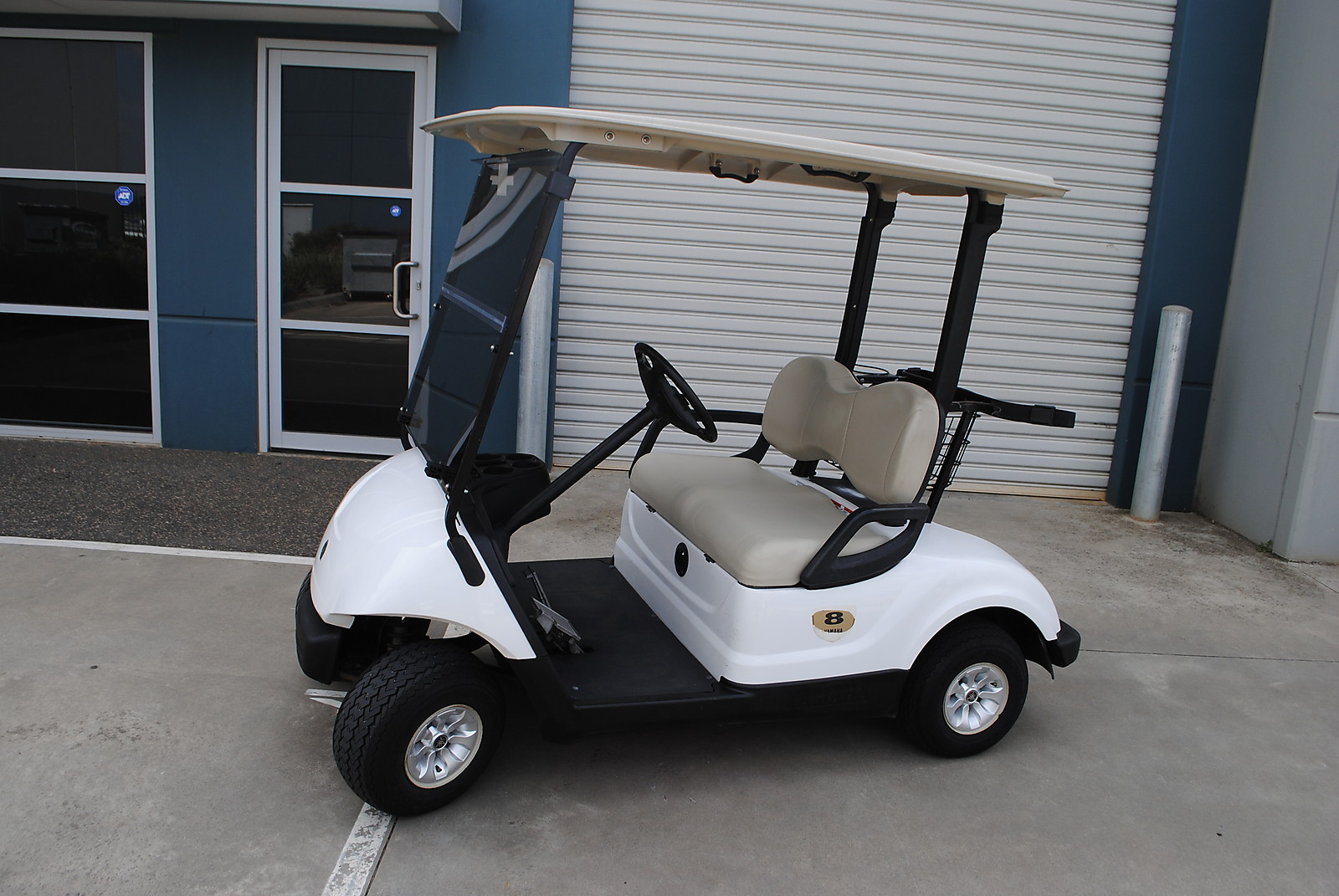 YAMAHA GOLF CART YDRE
Model YDRE
Year 2009
Power 2.6 KW
Weight (no batt) 243 kg
Serial number JW2-F4236-10
The link below will take you to the official website of YAMAHA
The link below has a comparison interface that can help you chose a YAMAHA.
Also be sure to download the Owners Manual from YAMAHA here.
Find the Spec's for the YDRE here.
History.
We purchase, repair and maintain golf carts Australia wide.
This cart is a 2009 model, has been checked over.
Brand new split windscreen, has no cracks, visibility is very good.
Batteries take a complete charge.
Battery charger is the genuine item and works well.
Tires are all good + 70%
Suspension is good all round and steering is light and free.
Seats sit well , has a brand new bottom seat.
Carries two golf bags.
Usual marks and scratched from playing golf.
Please take a close look at all the photos as they form part of the description. You are most welcome to inspect this cart yourself.
Enquiries regarding this listing are welcome via email to
Inquiries regarding this type of equipment sale are welcome.

Call or text Charlie on 0403 861 597
You are also welcome to

contact us on the form below.