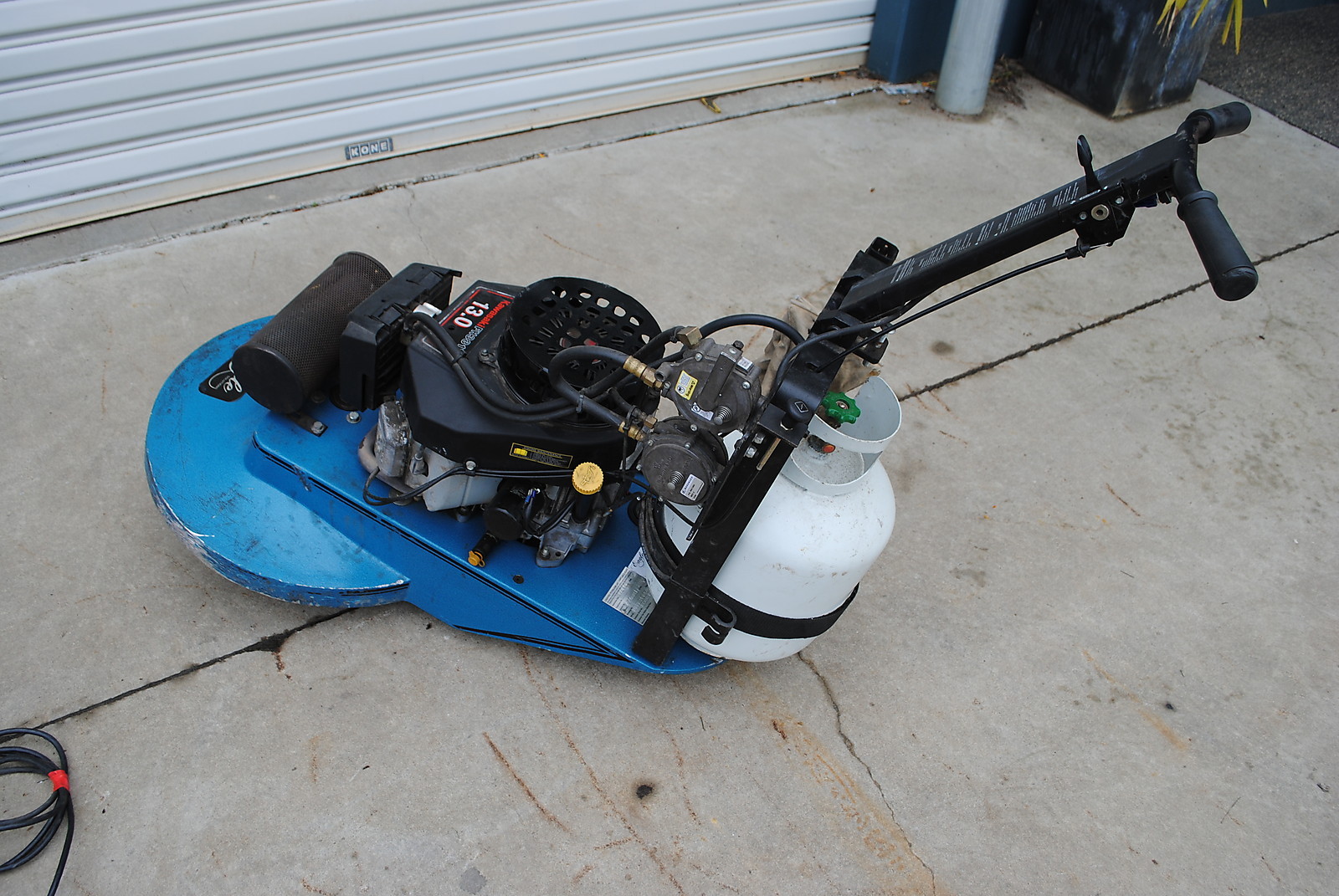 Eagle Concrete polisher
Fully Adjustable Handle Bar
Remote 220V Electric Start.
Great Oil Pressure Fed Engine with Oil Filter
LPG Gas / BBQ gas cylinder.
Serial Number - 050731748
Engine - KAWASAKI - FHH381V
Here is a powerful concrete floor polisher fitted with a 13hp Kawasaki twin cylinder engine.
There is nothing doggy about this machine , all compliant and kitted our with LPG.
Included is a 240 volt remote starter which makes operating this machine a sheer delight.
Low hours as can be seen in the photo of the hour meter.
Download the owners manual here, just click on the link.
Inquiries regarding this type of equipment sale are welcome.

Call or text Charlie on 0403 861 597
You are also welcome to

contact us on the form below.